Get a FREE estimate Emails us
Not every junk item is meant to be thrown away, and we understand that.
Our team sorts your junk into three categories – Recycle, Donate, Dispose Of – and removes it accordingly.
Junk Gone Hauling & Junk Removal in Hollister, CA
We understand that life can get messy sometimes, and that's where we step in. Our team is here to provide professional and reliable junk removal services in Hollister, California, and surrounding areas. With a wide range of services, we can handle everything from removing old appliances to cleaning an entire hoarder's space.
We provide complete junk removal solutions in Hollister, CA. We handle the heavy lifting, so you don't have to. Our experienced team treats your property with care and respect, ensuring a professional and friendly experience.
We offer various junk removal services to suit your needs, whether clearing out a home, disposing of old furniture or electronics, or post-sale cleanups. Count on us for excellent customer service, competitive pricing, and high-quality work. We're residential and commercial junk removal experts, from small items to large cleanouts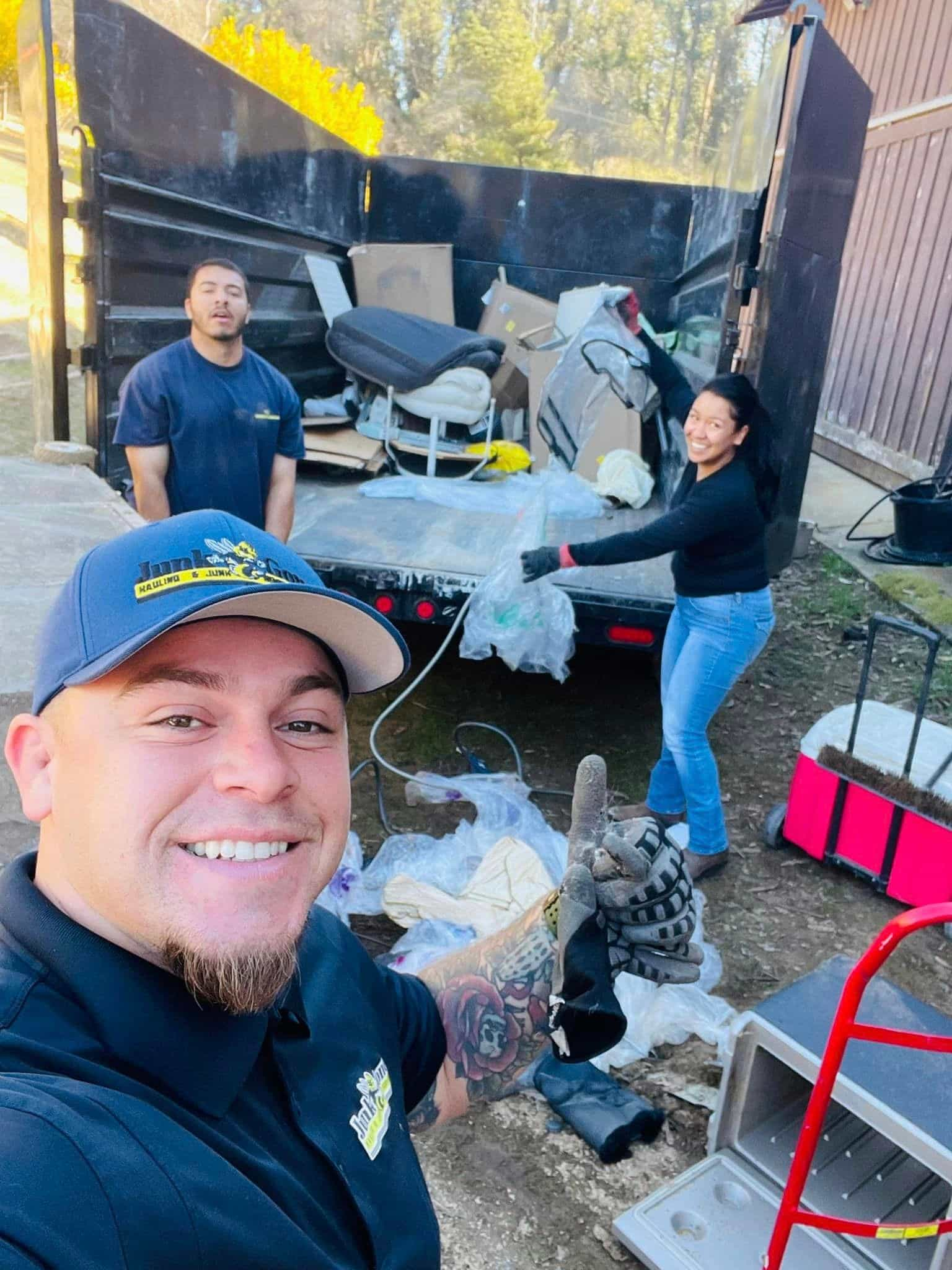 Services We Can Help You With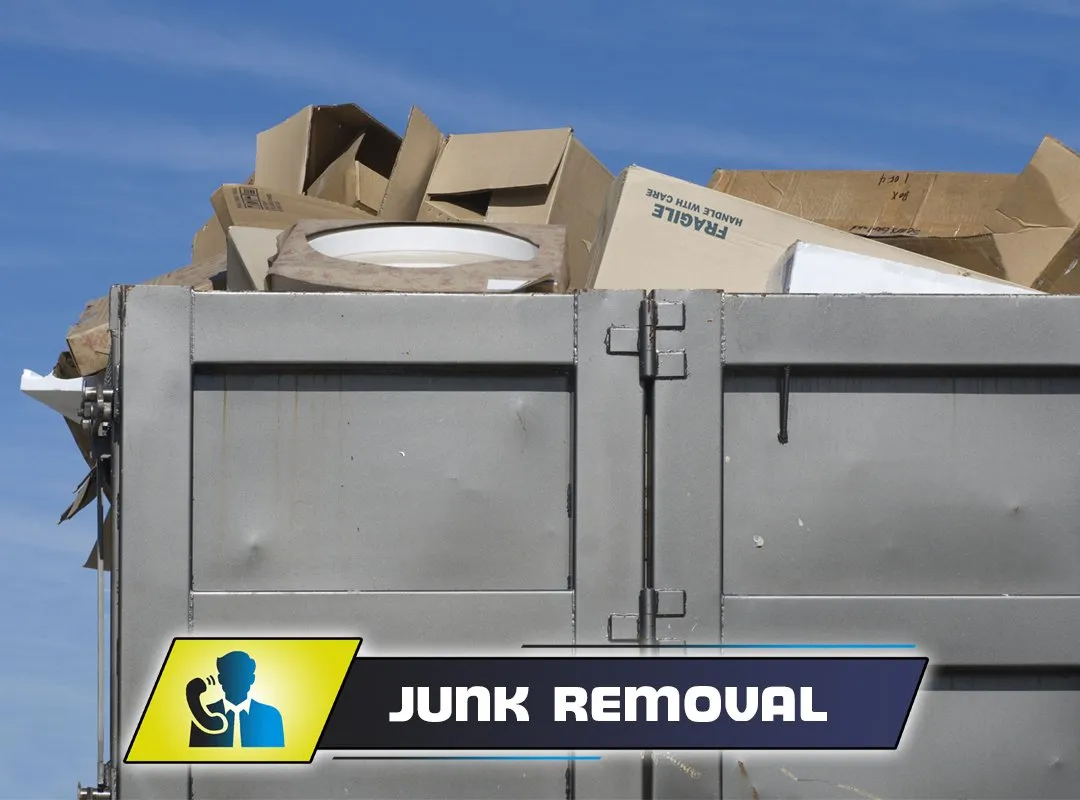 Is your home or office overrun with unwanted junk? Don't worry; we've got you covered. Our junk removal service is ideal for disposing of non-hazardous items you no longer need. Whether it's old furniture, broken electronics, or general clutter, our team is ready to make it all disappear, leaving you with a clean and clutter-free space.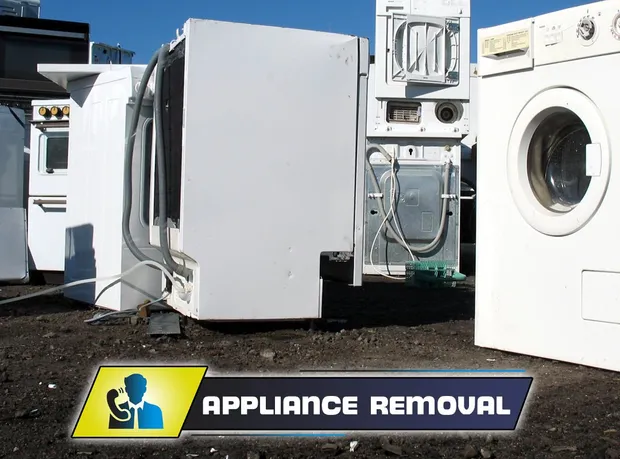 Are you replacing that old, bulky appliance? Our appliance removal service ensures the old one doesn't become a permanent fixture in your home. We can safely remove and dispose of refrigerators, washing machines, ovens, and any other appliances you need to get rid of. Let us handle the heavy lifting and disposal, making your life easier.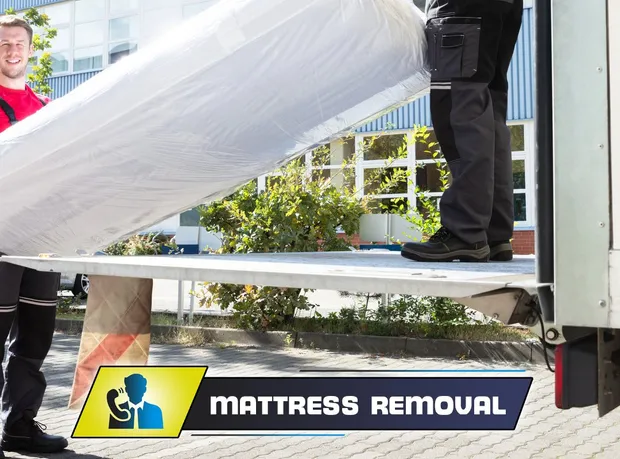 Mattresses can be challenging to handle on your own due to their size and weight. We make it effortless with our mattress removal service. Whether upgrading to a new mattress or needing to get rid of an old one, our team will handle the removal and disposal, saving you the hassle.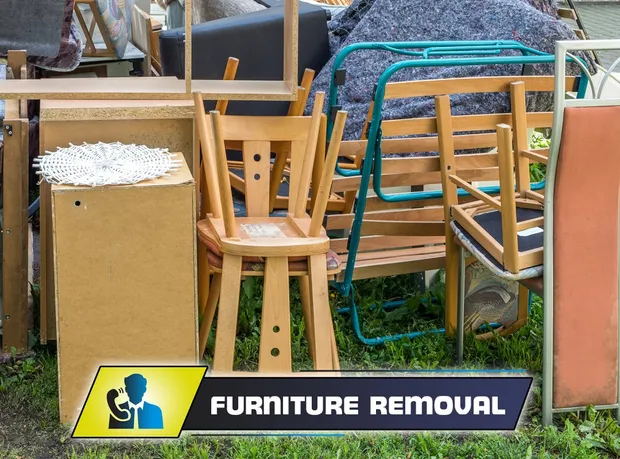 Out with the old and in with the new? Furniture removal can be daunting, but it's where we excel. Our team can efficiently remove and dispose of any furniture, from a single chair to an entire room of pieces. Say goodbye to that outdated sofa or worn-out dining set and make room for the new.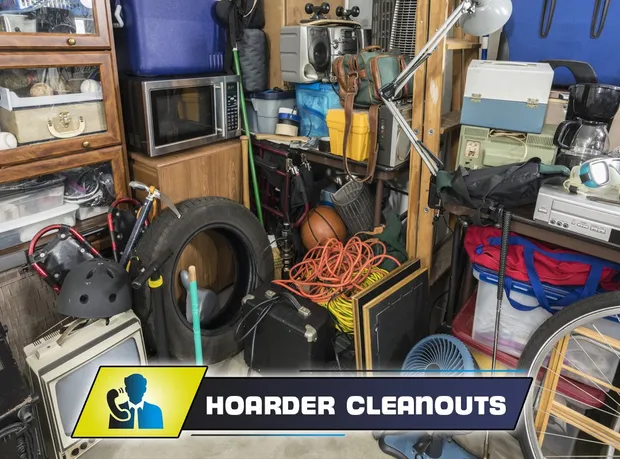 Hoarder situations can be overwhelming and often require professional assistance. Our hoarder cleanout service helps individuals or families dealing with cluttered and challenging living conditions. Our experienced team will work with care and compassion to restore the space to a safe and habitable environment.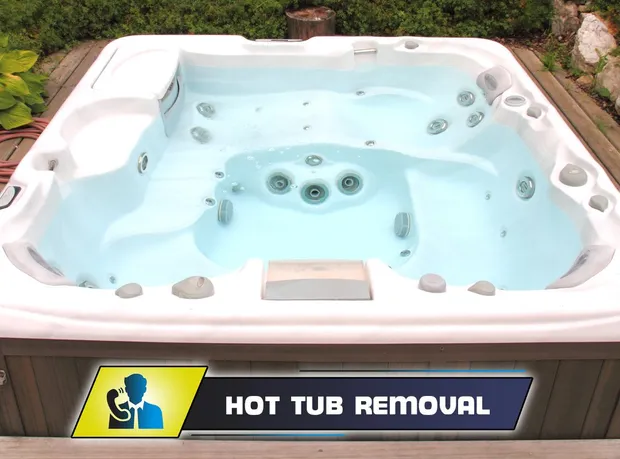 Is that old hot tub taking up valuable space in your backyard? Our hot tub removal service will dismantle and remove it in no time. We have the tools and expertise to handle hot tubs of all sizes. Reclaim your outdoor space, and let us remove the hot tub for you.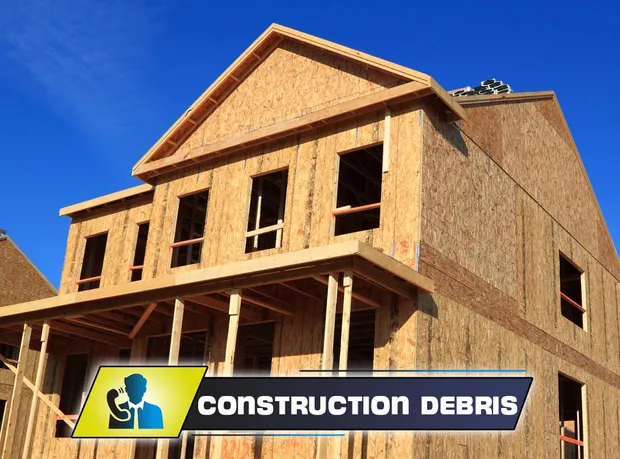 After a home renovation or construction project, the last thing you want to deal with is the mess left behind. Our construction debris removal service is your answer to a swift and efficient cleanup. We'll remove all construction debris, including drywall, wood, concrete, and more, ensuring your property is ready for the next phase.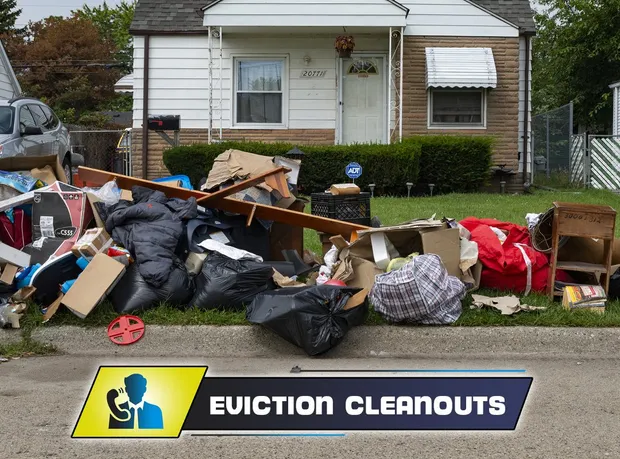 Whether you're cleaning out a garage, attic, basement, or entire estate, we're here to help with our cleanout services. We can handle cleanouts of all sizes, from small spaces to large properties. Let us assist you in decluttering and removing unwanted items so that you can enjoy a clean and organized space once again.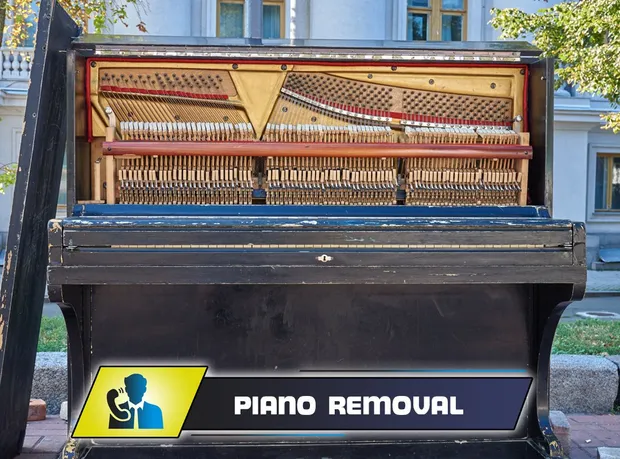 Pianos are beautiful musical instruments but can also be heavy and challenging to move. If you need to relocate or dispose of a piano, our piano removal service is at your service. We have the knowledge and equipment to move pianos safely, ensuring they don't cause any damage to your property or injury to anyone involved.
Contact us today for a free quote at 408-310-0246.
TRASH REMOVAL MADE SIMPLE
The process followed by Junk Gone Hauling & Junk Removal in Hollister, CA, typically involves the following steps:
You can contact Junk Gone Hauling & Junk Removal through phone, email, or our website to schedule our services. During this initial contact, you'll discuss the type and volume of items you need to be removed and any specific requirements or concerns.
We will provide you with a free estimate based on your information. The quote will include the cost of the service and any additional charges for items that require special handling or disposal.
Once you agree to the estimate, you'll schedule a convenient time for the junk removal service. Our team will work with you to find a date and time that fits your schedule.
The removal team will then start the process of hauling away your junk. We will handle the heavy lifting and disassembly of items if needed and ensure that everything is removed safely and efficiently.
After removing all the items, our crew will clean up the area, ensuring no debris or remnants are left behind. This leaves you with a clean and clutter-free space.
Once the job is complete, you will be presented with the final invoice. You can pay using the method agreed upon during the initial contact.
Why Choose Junk Gone Hauling & Junk Removal?
Our values are centered on reliability, efficiency, and environmentally responsible disposal. Here's why you should choose us for your junk removal needs:
Great experience with Junk Gone Hauling clearing out my garage and patio. Their team was prompt, efficient, and courteous throughout the process. I would definitely recommend them for any decluttering needs!
I will definitely use Junk Gone Hailing again. I called on Wed and the junk was gone on Thursday morning. Excellent communication and reasonable pricing!
My tenant finally got evicted but left totally a mess with all kinds of home made goods, trash, furnitrues etc that can fill up to two garages. Isaac and his buddy saved my life, they come on time hauled away everything and cleaned up. It took them about 6 hours to finish the job. Really appreciated your hard work!
Isaac and his team were incredibly helpful in removing our residential clutter. They were all punctual, clean, and went above and beyond to make sure our family was completely satisfied with their service. Thanks again Isaac!
Called on a Monday and the job was done by Tuesday afternoon. The owner was super responsive and communicated with me every step of the way, which is very important to me. The price was definitely good for the service provided and I will be calling them again for future hauling and junk removal needs! Using this service saved me so much time and energy!
Jillian Wilson
2023-08-16
Isaac is awesome. Not only is he priced well, he is also honest, dependable and has integrity. He cleared out some junk from my listing so I could get it ready for market. I will not use anyone else. He is fantastic!!!!!!
We have used their services twice, both with great service. They are very professional and get the job done quickly and efficiently. 10/10 recommend.
I was so pleased with Junk Gone Hauling and Junk Removal Services. I messaged and called them and they responded the same day! Their prices were reasonable and they were able to come and help me out the very same day. They came fully equipped and worked with lightning speed! Their dolly was for dual use, both upright and sideways. I was amazed with their specialed mobile dumpster for lack of a better word. My first hauling experience so I don't know the technical word. Isaac and Sid performed over and above my expectations. They brought their own garbage cans to handle loose items and also brushed the side yard afterward. I was so pleased, I have scheduled their services again! Thank you Isaac and Sid for your help! I really needed it!
The Owner said they would arrive at 10:30am and he arrived at 10:25. His crew was stuck at another job site, so it was just him. He loaded up all our old fencing and posts and concrete and swept up the area. It looked very nice. Price was perfect and his Trailer was Full to the top!! Paid him and gave him 2 bottles of cold water and he was on his way within 30Mins!! Amazing service!!
We're just a call away from helping you achieve a cleaner, more organized living or working space in Hollister, CA. Let us take the burden of junk removal off your shoulders, so you can enjoy a clutter-free life.